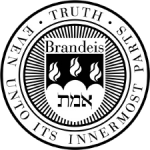 06/2016 – 06/2017
Postdoctoral Research Associate
06/2015 – 06/2016
NRSA Postdoctoral Research Fellow
Brandeis University
Waltham, MA.

2013 – 2014
Postdoctoral Researcher JSPS  Fellow
The University of Tokyo
Tokyo, Japan.
2007 – 2012
Doctor of Philosophy in Chemistry
Florida State University
Tallahassee, FL, USA.
Dissertation Title: "Dynamical Behavior of Scroll Rings in the Presence of Heterogeneities in the Belousov-Zhabotinsky Excitable Medium"
2005 – 2006
Master of Science in Chemistry
University of Southern Mississippi
Hattiesburg, MS, USA.
Thesis Title: "Polymerizations of Quaternary Ammonium Based (meth)acrylate Ionic Liquid Monomers"
1997 – 2002
B.S. in Chemistry
Universidad Nacional de Colombia
Bogotá, Colombia, South America.
Thesis Title: "Temperature effects on oscillations and transient chaos in some type of BZ reactions"
2002
Internal Auditor of Quality, ISO 9001 (2000)
Universidad Industrial de Santander
Bogotá, Colombia, South America.